How Are These

Cute Nursing Socks

Disrupting The Varicose Vein Treatment Industry?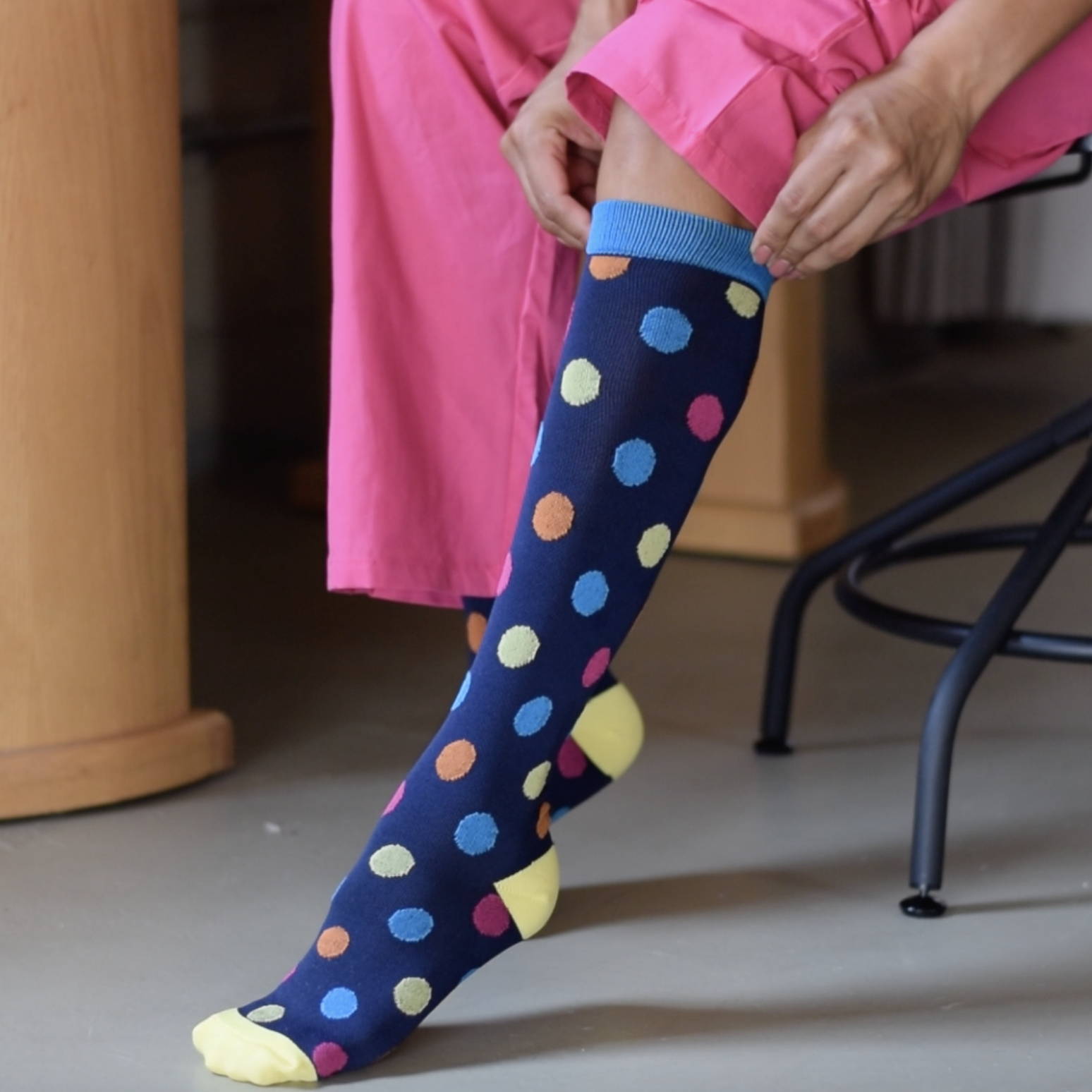 They were invented by a well-known mechanical engineer from Germany, Conrad Jobst, who was himself suffering from Chronic Venous Insufficiency causing him to form these twisted, bulging veins on his legs and even skin breakdown (which is also known as venous ulcers and occur when varicose veins have been disregarded for too long).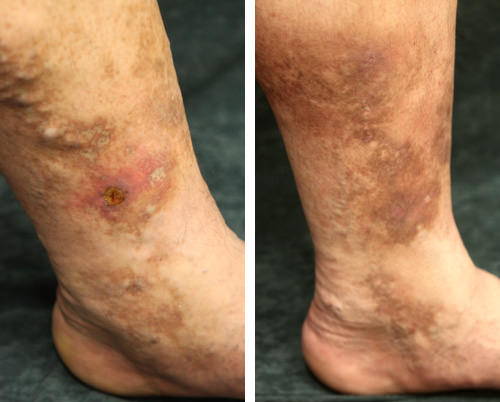 This not only looked horrifying, but also as described by Conrad were painful and swollen...
One day while Conrad was swimming, he realized his veins felt much better. Conrad hypothesized that it was the hydrostatic pressure in a swimming pool that improved his venous condition.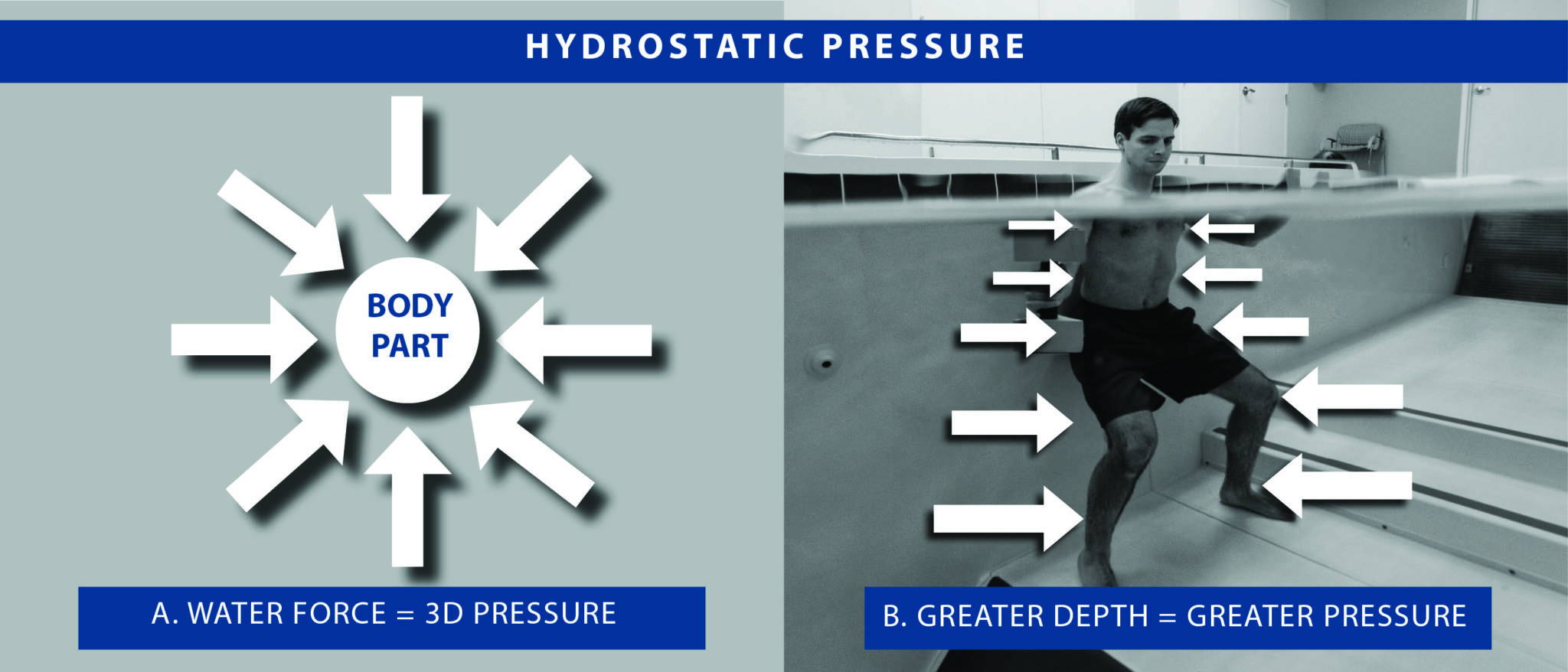 So he developed a mechanism to apply this same kind of graduated pressure outside the pool...
It was only until Conrad collaborated with a physiologist, Dr. Otto Gauer did his mechanism become a reality.
Together, they designed compression socks where the compression was greatest at the ankle with a gradual decrease in pressure up to the knee.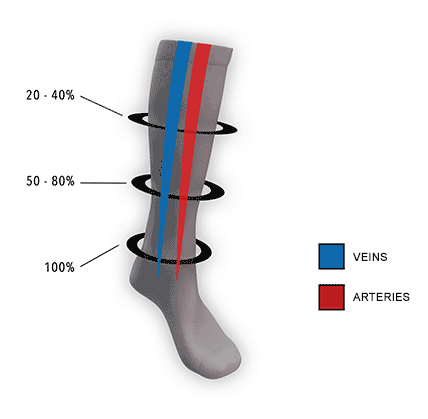 The reason for this specific design is that when a person is standing, the highest venous pressure is at the ankle.
Therefore, he wanted to properly counter the internal venous pressure with appropriate external pressure (which was exactly the same case in the swimming pool), which would promote healthy blood circulation to effectively and naturally treat his varicose veins as well as prevent more from developing.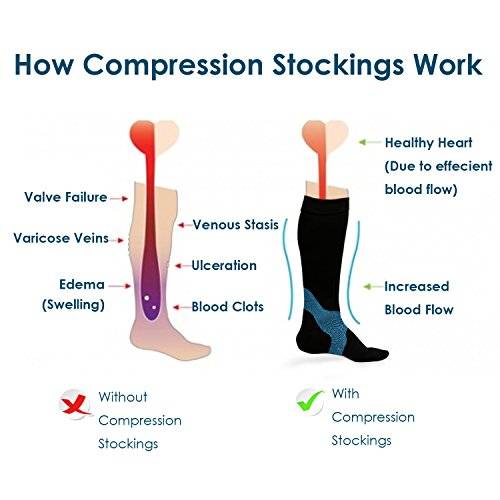 After Conrad started wearing these graduated compression socks his venous condition drastically improved...
His bulging veins started to reduce, his legs would no longer swell or feel painful and his ulcers also started to disappear.
Since his invention, patients of chronic venous insufficiency have shown reduced swelling, varicose veins, skin ulcers and pain.
And now we've specifically manufactured them for Nurses to honor their work during this tough time and because they have one of the highest chances in forming varicose veins.
In fact, a study conducted in Dhulikhel Hospital found 1 in 2 nurses had varicose veins, which creates a 50% chance for nurses to develop these nasty veins, but thanks to our graduated compression socks, nurses are no longer patients of chronic venous insufficiency.
3,552 Nurses (and counting) have started wearing our socks and have noticed an instant difference in how their legs look and feel.
Just hear what they have to say:
"I found these socks to be very comfortable and after 2 weeks of wearing them that my varicose veins are less bulging and uncomfortabl" - Catherine C. - RN., Ballymena, U.K
"My venous circulation feels good.Goodbye to swollen feet after long hours.." - Anne M., Nurse, Bankstown, Australia
"I have found these compression socks to be a godsend, they not only ease the veins but have a positive effect on 5he neuropathy. Also, because a lot of lymph nodes were removed, the socks will help with any signs of lymphodema. All round winners for me.❤️❤️❤️" - Lorraine P., R.N,North Mackay, Australia
"Love them ❤️…. Perfect for my vein treatment after care" - Karleen P., Nurse, Queensland, Australia
"I have bad varicose veins and my legs felt pretty good after being on my feet for 8 hours." - Julie M., Nurse, Queensland, Australia
The problem is there are more and more compression socks that are graduated, but vascular surgeons recommend graduated compression between 20-30 mmHg, which is classified as "Medical Grade" so they're pretty expensive to make.
A lot of graduated compression socks are between 15-20 mmHg, which may be good for the average joe, but definitely NOT for Nurses.
So...
We've taken the extra cost on our shoulders and have designed graduated compression socks between the medical grade, 20-30 mmHg level at fraction of the cost.
Most medical grade compression socks cost hundreds of dollars as they are more intricately designed and have to undergo a special manufacturing process.
But we're only going to charge a fraction of that amount...
We usually retail our compression socks for $29.99 USD per pair...
But for our opening deal, you can get 3 pairs for just $39.99 USD!
That's only $13.33 USD Per Pair!!
PLUS...
FREE & FAST Shipping To The U.S, Australia, Canada, New Zealand, United Kingdom and Ireland!
---
These Revolutionary Nursing Socks Are Putting Vein Clinics Out Of Business
Treat varicose veins with our graduated compression socks! The compression starts tighter around the ankle and loosens up to the knee to stimulate proper blood flow.
Designed with nurses in mind, we made sure to add a padded heel and a no slip cuff to make those 12 hour shifts as comfortable as possible.
Cushioned Heel to make you feel like you're walking on clouds.
Our compression socks feature an added padding on the heel for more support and cushion, which protects your achilles heel from irritation.
Stays up the whole day, no slipping down.
Thanks to our no slip cuff, your socks won't slip down during your shift, they'll stay up as firm as you first put them on.
So comfortable you wouldn't want to take them off.
With 65% Nylon Fabric, our socks allow for 360° stretch to move when you move. Combine that with a seamless toe to prevent irritating bumps, these socks are perfect for all day wear.
Keeps you cool, when things heat up.
With our moisture-wicking fabric, your feet will stay cool and odor-free. You'll finish your shift with your feet feeling dry and fresh!
Putting them on shouldn't feel like a workout.
Our larger openings make pulling on these compression socks easier.

20-30 mmHg Graduated Compression

65% Nylon / 30% Spandex / 5% Copper

Copper Infused

Wash on cold, lay flat/hang dry

Latex-Free
Frequently Asked Questions
WHAT SIZE SHOULD I GET IF I HAVE SMALLER FEET, BUT LARGE CALVES?
If you have larger calves, we recommend to get the L/XL size.
-
WHAT DOES "mmHg" MEAN ON COMPRESSION SOCKS AND HOW DO I KNOW WHICH STRENGTH LEVEL IS RIGHT FOR ME?
-
Compression socks come in different strength levels (ranging from: 8-15 mmHg, 15-20 mmHg, 20-30 mmHg and 30-40 mmHg). For nurses, 20-30 mmHg is the level that is recommended by Vascular Surgeons to prevent and treat Varicose Veins.
-
WHAT KIND OF PRESSURE WILL I EXPERIENCE?
Our compression socks are tight enough to give you the support you need while not being overbearing. In short, they'll feel snug, but not tight.
ARE THESE GOOD FOR PREGNANT WOMEN?
-
Not only are they good, but they're recommended. We recommend you size up to a L/XL just to be safe due to swelling.
WHAT COUNTRIES DO YOU SHIP TO?
We can offer fast shipping to the U.S, Australia, Canada, New Zealand, United Kingdom and Ireland. But we also ship to these additional countries:
Austria, Belgium, Brazil, Switzerland, Germany, Denmark, Spain, Finland, France, Greece, Hungary, Israel, Italy, Luxembourg, Netherlands, Norway, Poland, Portugal, Sweden, Turkey, and Ukraine.
HOW LONG IS THE DELIVERY?
COVID is being a bit of pain right now with shipping procedures being more strict, but despite that we're still working on getting all orders shipped as fast as possible.
The shipping times vary based on your country and is FREE for each country:

Australia & New Zealand: 8 - 15 Days
U.S: 9 - 16 Days
Canada: 16 - 25 Days
U.K: 8 - 15 Days
Europe: 3 Weeks
South America: 4-5 Weeks
DO THEY SHRINK WHEN WASHED?
Our socks are made of 65% Nylon, which drastically limits shrinking. You won't notice a difference after washing.
ARE THESE CUSHIONED IN THE FOOT AND HEEL?
Yes, our compression socks are padded in the foot and heel.
DOES THE FOOT HAVE COMPRESSION?
Yes, the foot does have compression, which helps keep foot swelling down.
CAN YOU SLEEP IN THESE SOCKS?
No, we don't recommend sleeping with them. Graduated compression socks are meant to be worn in the day when moving around.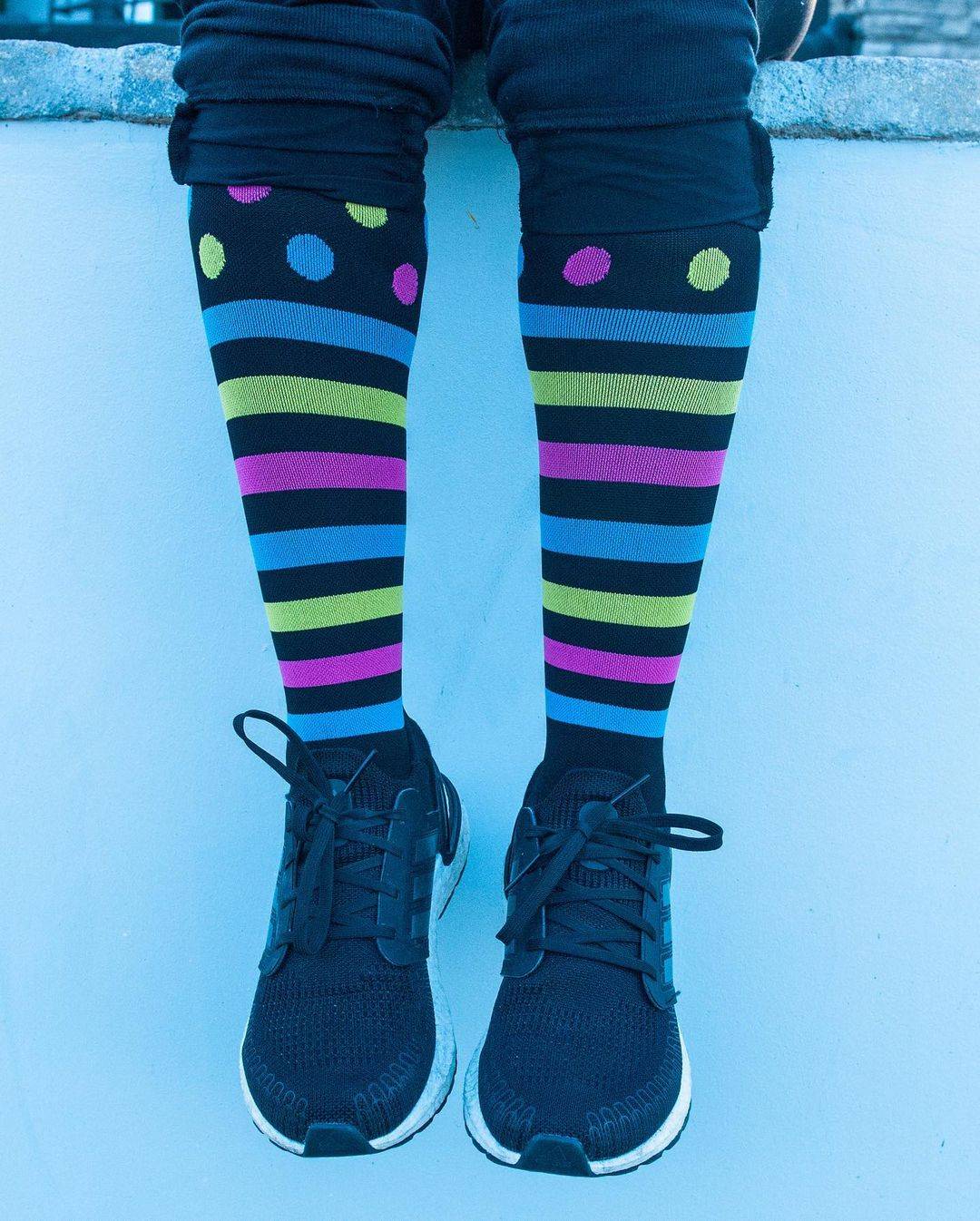 If you received the wrong size or you simply changed your mind on the design you want, you can get it replaced for a different size or design for completely FREE! (Seriously, we'll even pay for the return label!) - You just need to inform us within 30 days of receiving the product.
And if you simply don't love your compression socks, just let us know within 30 days of receiving the product, and we'll give you a full refund and even pay for the return label.
So scroll up, click "ADD TO CART" now and try it out completely risk free for 30 calendar days.
Attention: Brave Nurses is a company that recently launched this year of 2021. We're running the prices you see right now as a test run. After this test run prices will increase. So if you're thinking about purchasing, we highly recommend you do so now before prices go up!